Hollywood, Calif. – The Hollywood Chamber of Commerce honored actresses Kristen Bell and Idina Menzel with a special double-star ceremony with the 2,681st and 2,682nd stars on the Hollywood Walk of Fame on Tuesday, November 19, 2019.
The stars were dedicated in the categories of Motion Pictures and Live Theatre/Live Performance respectively at 6225 Hollywood in front of the historic Pantages Theatre.
"The Hollywood Walk of Fame makes an extra special effort to pair artists who work together or are related with their stars next to each other," said Ana Martinez, Producer of the Hollywood Walk of Fame. "We are thrilled to place Kristen and Idina, who are the stars of the upcoming Disney film 'Frozen 2,' together in front of Hollywood's most historic theatres."
KRISTEN BELL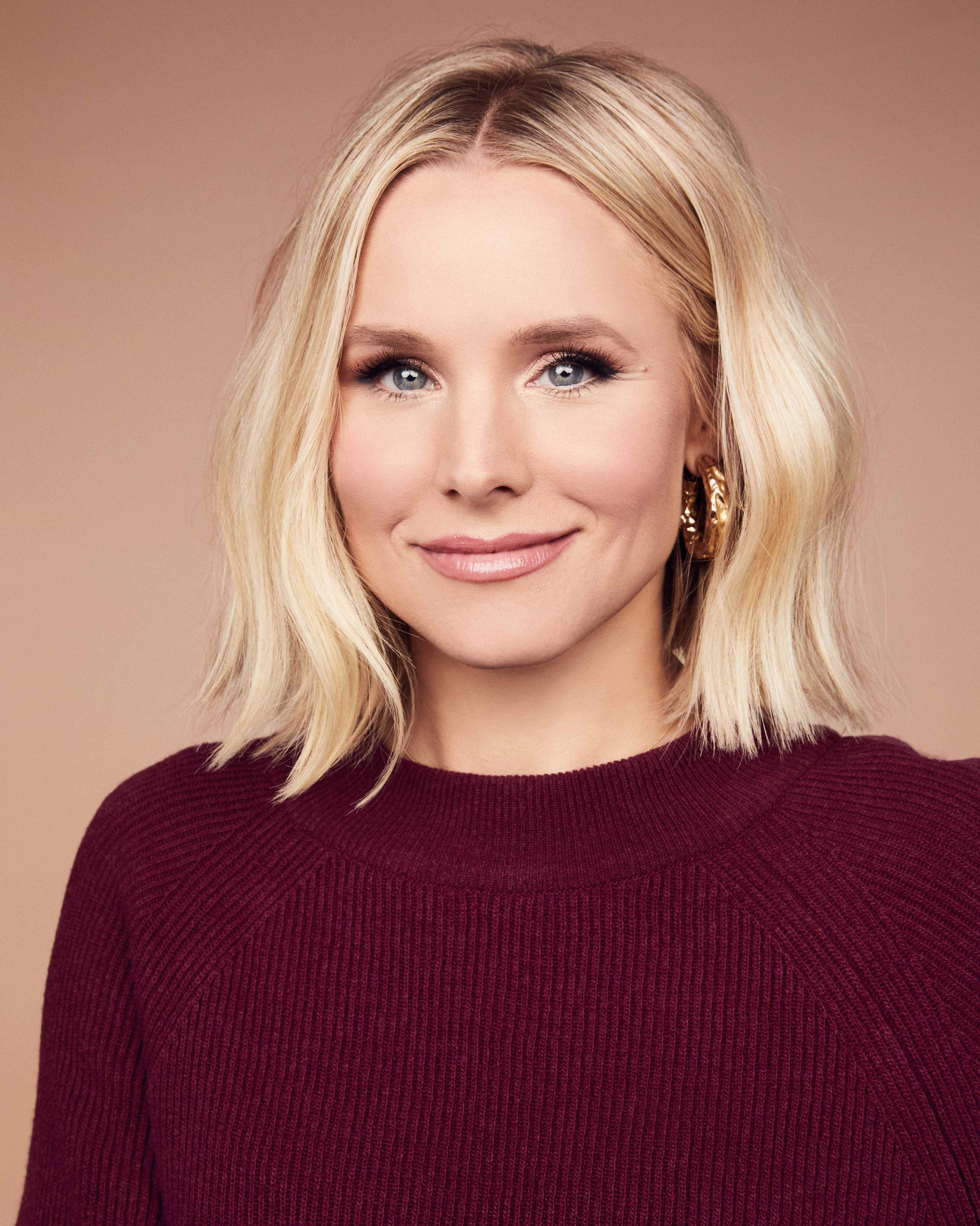 Kristen Bell was born in Detroit, Michigan. She found her talent in entertainment at an early age. In 1992, she went to her first audition and won a role in "Raggedy Ann and Andy". After graduating from Shrine Catholic High School, Bell moved to New York City to attend the prestigious Tisch School of the Arts, where she studied musical theater. In 2001, she left university to play the role of Becky in "Tom Sawyer" on Broadway. In 2002, Bell appeared in the Broadway revival of "The Crucible" with Liam Neeson. She then moved to Los Angeles and appeared in a handful television shows as a special guest. At age 24, she won the title role of seventeen-year-old detective Veronica Mars. This series remains a cult classic, and Bell received much attention for her award nominated performance. In 2014, Bell reprised her beloved title role in Warner Bros' film "Veronica Mars," which raised $2 million on Kickstarter in less than 11 hours and broke the record at the time for the fastest project to reach $1 million and $2 million.
Bell currently stars in the NBC series "The Good Place," opposite Ted Danson, which is now airing its fourth and final season. Additionally, Bell is executive producing and appearing in a second season of "Encore!" that will air on Disney's streaming platform Disney+ in 2019. Bell recently starred in "A Bad Moms Christmas," alongside Mila Kunis and Kathryn Hahn. The film is a sequel to 2016's "Bad Moms," the first STX film to gross more than $100 million domestically.
In 2016, Bell appeared as Jeannie Van Der Hooven in Showtime's "House of Lies" opposite Don Cheadle, which wrapped its fifth and final season. She appeared in a guest-starring arc on NBC's hit series "Parks & Recreation" and played the lead role in the independent film "The Lifeguard," which premiered at the 2013 Sundance Film Festival.
Her other film credits include: "Forgetting Sarah Marshall," "PANDAS," "Teen Titans Go! to the Movies," "Like Father," "CHIPs," "How To Be A Latin Lover," "The Lifeguard," "The Boss," "Hit & Run," "Movie 43," "Some Girls," "Writers," "Big Miracle," "You Again," "Burlesque," "When in Rome," "Couples Retreat," "Pulse," "Serious Moonlight," "Spartan" and "Frozen." Her television credits include: "Parks & Recreation," "Unsupervised," "Deadwood," "Heroes" and "Party Down."
Fans will again hear her voice as Anna in Walt Disney Animation Studios' highly anticipated "Frozen 2" out November 22nd.
Bell is a believer in giving back. She has donated her time to many charities including: This Bar Save Lives, United Nations Women's Peace and Humanity Fund, No Kid Hungry, Children's Miracle Network and many others.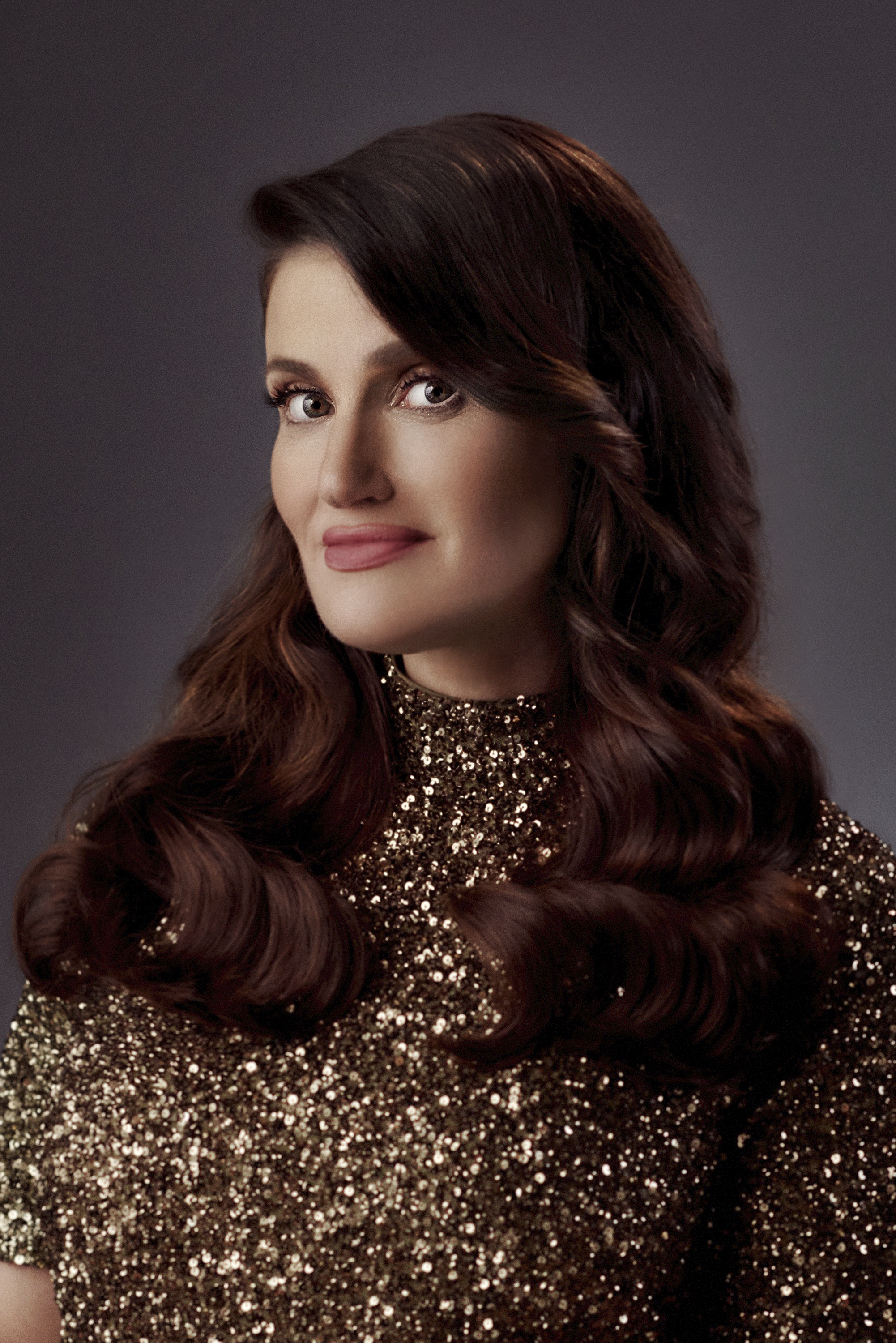 IDINA MENZEL
Idina Menzel was born in New York. She started her career at the age of 15 when she began working as a wedding and bar mitzvah singer. This job carried her throughout her time at the renowned Tisch School of Arts where she earned a Bachelor of Fine Arts degree in Drama.
Idina Menzel is a powerhouse of talent: a singer, an actor in film and TV, a songwriter, a Broadway star and a philanthropist. She rose to fame for her role as 'Maureen' in the popular Broadway musical "Rent," and her career took off when she won a Tony Award for her role as 'Elphaba, the Wicked Witch of the West,' in the smash musical, "Wicked." Her voice can be heard as 'Elsa' in Disney's Oscar® winning "Frozen", the second highest grossing animated films of all time, with more than $1.2 billion in worldwide box office revenue. The film's song "Let It Go," voiced by Menzel, became an instant international phenomenon, winning the Oscar® for Best Original Song – where Menzel performed it at the ceremony – and the Grammy® Award for Best Song Written for Visual Media. The track reached #5 on the Billboard Hot 100, making Menzel the first artist with both a Billboard Top 10 hit and a Tony Award for acting. She will reprise her leading role as 'Elsa' in the highly anticipated release of Disney's "Frozen 2" out November 22nd and join Adam Sandler in the Safdie Brothers' A24 film Uncut Gems in theaters this December.
Her other film credits include "Beaches," "Disney's Enchanted,"Rent" "Ask the Dust" and many others.
A skillful songwriter, Menzel's prolific recording career includes multiple cast albums and the solo albums: Still I Can't Be Still, Here, I Stand, idina., and her latest album, Christmas: A Season of Love, which was released October 2019 via Schoolboy Records/Decca Records. The album features Ariana Grande, Billy Porter, Josh Gad and Idina's husband, Aaron Lohr. Christmas: A Season of Love is the second holiday album from Menzel, following her October 2014 release of Holiday Wishes, which debuted at #1 on Billboard's Holiday Albums chart and gave Menzel a Top 10 album on the Billboard Top 200 Album Chart. Her third studio LP of original songs, idina. landed in the Top 30 on Billboard's Top 200 charts upon its release in 2016.Menzel received the Breakthrough Artist of the Year Award at Billboard's annual Women in Music event in 2014 and performed the National Anthem at Super Bowl XLIX.
Menzel was previously seen on Broadway in the original production "If/Then", for which she earned her third Tony nomination. Menzel also appeared as 'Sheila' in the Encores! production of "Hair" and starred in Broadway's "Aida." She premiered the Broadway hit "Wicked" in London's West End and received the Theatregoers Choice Award for Best Actress in a Musical. She also starred in the musical "See What I Wanna See," at The Public Theater. Other Off-Broadway credits include the pre-Broadway production of "Rent" and "The Vagina Monologues".
Philanthropy is also important to Menzel, who co-founded the A BroaderWay Foundation in 2010. The organization is dedicated to offering girls from underserved communities an outlet for self-expression and creativity through arts-centered programs. The emphasis is on building self-esteem, developing leadership qualities and striving for personal and social achievement. In 2014, Menzel was recognized as one of Variety Magazine's Power of Women honorees for her work with the organization.
The Hollywood Chamber of Commerce which administers the popular star ceremonies encourages people who are unable to attend and fans around the world to watch the event exclusively on www.walkoffame.com.
* ARTISTS WHO HAVE STARS NEXT TO EACH OTHER:
Richard Donner and Lauren Shuler Donner are the first married couple to be honored on the same day with double stars on October 16, 2008. Goldie Hawn and Kurt Russell were honored on May 1, 2017. Cyndi Lauper and Harvey Fierstein who worked together on the Broadway hit "Kinky Boots" were also recently honored with double stars as were Felicity Huffman and William H. Macy, Cindy Williams and Penny Marshall of "Happy Days" fame and "Cagney and Lacy" stars Sharon Gless and Tyne Daly. There are other related celebrities who have side by side double stars, but had separate ceremonies. They include: Bob and Dolores Hope, Kevin Bacon and Kyra Sedgwick, Sherry Lansing and William Friedkin, Ozzie and Harriet Nelson, Betty White and Allen Ludden, to name a few.